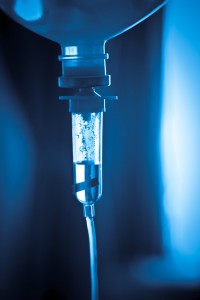 As the spotlight continues to shine on developing immunotherapy for cancer, the medical community is taking a hard look at traditional cancer treatments. During a recent press conference in Dubai, one of America's top oncology experts explained why he believes cancer treatment is "out of step" with modern medical advances.
A "Rock Star" of Molecular Medicine Weighs In
Dr. Samuel Bernal, a Harvard-trained professor at UCLA's David Geffen School of Medicine, is himself a cancer survivor. In addition, Dr. Bernal was the leader of a multi-disciplinary team of molecular cancer researchers for 20 years and has written several books about oncology and the drug resistance of cancer cells.
During last month's press conference, Dr. Bernal stated that traditional cancer treatments don't cure the disease, but merely prolong a patient's life at best. He cites strict FDA requirements for standardized treatments as being counter-productive because no two cases of cancer are the same.
Giving the Immune System a Helping Hand
Based on years of studies and his own personal experience, Dr. Bernal believes that stem-cell therapy is the most effective cancer treatment. He explains that our immune systems usually do a good job of killing cancer cells, but when they slip through and gain a foothold, a patient's own stem cells provide the greatest boost in fighting the cancer.
Issels®: The Leader in Personally Tailored Immunotherapy for Cancer
At Issels®, all of our personalized immunotherapy protocols are developed to address each patient's specific case. We also take into account factors such as lifestyle, environment and genetic predisposition. Contact us today for more information about our non-toxic, individualized immunotherapy for cancer programs.