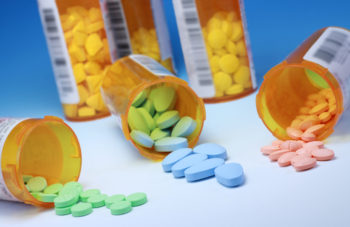 In recent years, drug repositioning or repurposing has become a valuable strategy in immunotherapy for cancer as researchers find previously unknown uses for approved drugs.
"Multitasking" Drugs
A research team at the University of Bergen in Norway has been searching for chemical compounds that can shut down a tumor's signaling system, preventing continued growth and spread. Over a five-year period, the researchers scanned thousands of compounds ranging from Chinese herbs to FDA-approved drugs.
While testing current drugs, the team discovered that axitinib, a drug used on kidney cancer, has properties that knock out communication paths between mutant cells. Since 90 percent of all cancers are caused by mutations, researchers are hopeful that the drug can be put to use on breast, prostate, colorectal and other forms of cancer.
A New Direction for Cancer Treatment
With the development of new pharmaceuticals taking up to 10 years, repurposing has become a popular cost- and time-effective strategy. The University of Bergen team has also identified a handful of other promising compounds for testing. Lead Professor Karl-Henning Kalland believes that axitinib holds strong potential for use in combination with immunotherapy for cancer.
Issels® Is on the Cutting Edge of Immunotherapy for Cancer
Whether it's repurposing drugs, cancer vaccines or NK cells, you can be sure that Issels® will be a leader in the use of personally developed, non-toxic immunotherapy treatments. Contact us to read and hear real-life testimonials from patients with all forms of cancer, including lung, melanoma and leukemia, which have been successfully treated at Issels®.