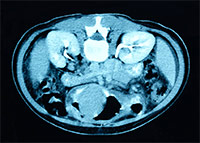 According to the Centers for Disease Control and Prevention, black males are at greater risk of developing prostate cancer than any other race or ethnicity. Despite this, a recently published study shows that black and Hispanic males are least likely to receive treatment of all groups.
Does Race Impact Prostate Cancer Treatment?
The study was conducted jointly by researchers from Roswell Park Cancer Institute and Vanderbilt University Medical Center. Participants included 327,641 men diagnosed with localized prostate cancer between 2004 and 2011.
Data gathered by researchers included demographic data such as age, race and marital status along with two cancer-specific elements:
Gleason score, which indicates the relative aggressiveness of a tumor (a score of 7 to 10 is considered high-grade)
D'Amico risk classification, which determines the risk of post-treatment recurrence (low, intermediate or high)
Within all three D'Amico categories, data analysis revealed that black males had "significantly lower odds" of receiving treatment. The same held true for Hispanic males in the intermediate- and high-risk categories.
While some subjects may have followed a new approach called watchful waiting, wherein the patient continues to receive medical care but defers actual treatment, lead author Dr. Kelvin Moses of VUMC points to the "significant disparity" in treatment rates for African-American males. With Hispanic males not far behind, Dr. Moses hopes results of the study will prompt action within the medical community.
Immunotherapy for Cancer Addresses Your Specific Needs
At Issels®, our personally tailored immunotherapy for cancer programs have successfully treated patients with prostate cancer as well as other forms including breast, colon, lung, and melanoma. Contact us today for real-life testimonials from our patients.