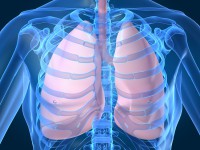 Lung cancer is the second most common form of cancer in both men and women, and nearly all the patients are over the age of 45. Despite the fact that the average age of diagnosis is 70, cancer surgery is proving to be a viable treatment option that can extend the lives of these patients.
Is Surgery Appropriate for Older Patients?
The general opinion, even among healthcare professionals, is that surgery is too hard on the aging bodies of older patients to be considered as a solution for lung cancer. Treatment then focuses on controlling the symptoms rather than attempting curative solutions.
Evaluating Surgical Treatment for Lung Cancer
In October 2016 the Journal of Clinical Oncology published a study headed up by Dr. Prasad Adusumilli, a thoracic surgeon at Memorial Sloan Kettering Cancer Center in New York. Participants included more than 2,000 patients diagnosed with Stage 1 non-small cell lung cancer. Approximately 70 percent of the subjects were 65 or older.
After these patients had surgery to remove the tumors, the group experienced a remarkable track record of success. The first year follow-up showed that patient deaths to that point were most often due to causes other than lung cancer. Even more encouraging news was that after five years nearly 90 percent of the patients were alive and cancer-free.
Instead of Surgery Consider Immunotherapy for Cancer
At Issels®, our personally tailored immunotherapy for cancer treatments are designed to boost your body's natural defenses against the disease. Contact us to learn more about state-of-the-art non-surgical programs such as cancer vaccines and cell therapies prepared from your own immune cells.