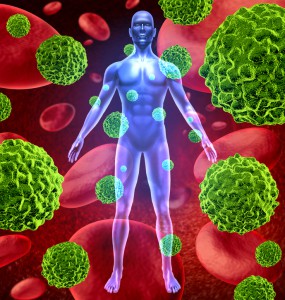 Researchers continue to make strides in discovering new cancer immunotherapy methods that help doctors successfully target tumor cells. As revealed in a recently published report, a team of scientists at the Medical University of South Carolina (MUSC) have created a promising antibody-based therapy using a specific diagnostic marker known as GARP.
When Immune Cells Fail
Numerous studies have focused on TGF-beta, which is a protein used by regulatory T-cells (Tregs) to direct immune cells away from healthy cells. Malignant tumors get around this by releasing vast amounts of TGF-beta, essentially hijacking Tregs and causing them to suppress immune cell activity against the cancer cells.
GARP is the only known receptor that lets TGF-beta dock on cell surfaces. The MUSC team set out to determine whether GARP was the means by which tumor cells were able to harness TGF-beta.
Is GARP the Key to Activating Tregs?
After finding that GARP levels were higher in certain types of tumors, the team conducted a test in which they removed the GARP gene from mice with mammary tumors. As a result, the tumors grew more slowly and there was little metastasis to the lungs.
The MUSC team then used human GARP in mice to develop antibodies. Their hope is that in the future, cancer immunotherapy in conjunction with GARP antibodies will result in more effective treatment for breast cancer.
State-of-the-Art Cancer Immunotherapy at Issels®
For decades, Issels® has been the leader in non-toxic integrative cancer treatments that boost your own immune system's ability to fight tumors. Contact us today to learn more about the Issels® difference.