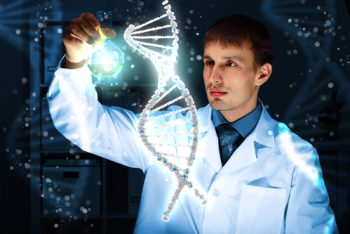 05Smart Technology Boosts Fundraising for Cancer ResearchToday's sophisticated technology has been a game-changer for researchers working on immunotherapy for cancer and other treatments. Now organizations are turning to smart technology for innovative fundraising solutions.
"Sit Down for Cancer?"
Last February, Cancer Research UK installed 10 smart benches in select London boroughs. While they were initially a tie-in with World Cancer Day, the benches were intended to play a significant role in this year's fundraising campaign.
These benches allow passers-by to donate funds with a simple tap of their debit card, providing a clever way for the charity to conduct "contactless fundraising." The goal is to get people to think of charitable donations as part of everyday life rather than something restricted to specific events and drives.
All benches are equipped with WiFi and phone charging stations, encouraging people to think of them as a mutually beneficial service. They also provide an attractive element in the look and ambiance of public spaces.
Pros and Cons of Contactless Fundraising
In addition to making donations more convenient, contactless fundraising promotes overall awareness of a charity. Barclaycard has had success with contactless donation boxes installed on behalf of a number of charities.
The downside is that technology can make contactless fundraising devices too cost-prohibitive for some charities. Also, many organizations believe that the persuasive power of human contact still makes face-to-face fundraising the preferable method.
Issels®: In the Forefront of Immunotherapy for Cancer Treatments
While immunotherapy for cancer has become a hot topic, we have been using our integrative non-toxic programs for decades. Contact us for more information about cancer vaccines and other personally tailored treatments.