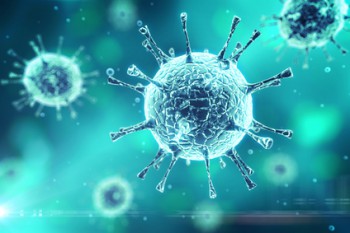 If one is good and two is better, is three the answer? Scientists are hoping that a new three-part molecule could be an answer regarding effective immuno oncology for breast cancer patients.
Stemming the Growth of Breast Cancer Cells
Approximately 20 to 30 percent of breast cancer cases involve over-expression of HER2, which is a growth factor that leads to aggressive multiplication of cancer cells. This acceleration often makes these types of cancer resistant to therapy, resulting in poor prognoses.
Dr. Hongyan Liu, a bioengineer at the Georgia Cancer Center, led a team that developed a chimera, or three-part molecule, to suppress the growth factors. The chimera targets HER2, HER3 and EGFR because one member of the HER "family" can compensate when another one is blocked.
Exploring the Abilities of the Three-Part Molecule
The new molecule is non-toxic, easy to manufacture and relatively cost-effective, making scientists optimistic about its value for immuno oncology. Dr. Liu and her team are currently conducting studies to determine if the chimera can treat cancer that is resistant to Herceptin, a drug that inhibits HER2.
Breast cancer is not the only form that grows due to over-expression of HER receptors. Dr. Liu is hopeful that the chimera will have future applications for lung, head and neck cancers as well.
Issels®: The Leader in Personalized Immuno Oncology Treatments
Our non-toxic immuno oncology programs have been successful in treating therapy-resistant cases of breast cancer and other forms. Contact us today to learn more about how we are carrying on the legacy of our founder, Dr. Josef M. Issels, who predicted the future of immunotherapy.