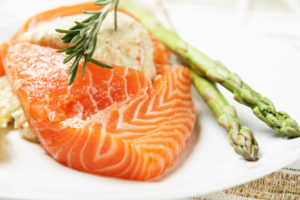 When plasma cells in the blood become cancerous and form several tumors, the result is known as multiple myeloma. Nutritional diet choices, in conjunction with cancer immunotherapy, can help relieve symptoms and prevent recurrence of this form of tumors.
Rebuilding the Blood Supply
Plasma cells are one of the body's primary weapons against bacteria and other invaders. When they become cancerous, it can trigger anemia, leaving the body vulnerable to infections.
Best Dietary Choices for Multiple Myeloma
Anemia generally goes hand-in-hand with iron, folate and vitamin B-12 deficiencies, causing fatigue and weakness when the body's energy stores are already depleted.
– Heme iron, from animal-based foods, is more readily absorbed by the body. Liver and other red meats are rich sources of heme iron, while non-heme iron can be found in beans, nuts and leafy greens such as spinach.
– Folate is a form of vitamin B that's involved in production of red and white blood cells. Increase folate intake with asparagus, beef liver, broccoli, spinach and beans cooked from their dried forms.
– Vitamin B-12 teams up with folate to make red blood cells. Good sources of B-12 include fish, beef, poultry (including eggs) and dairy. Several brands of breakfast cereals and non-dairy milks are fortified with B-12.
Some multiple myeloma patients end up with a vitamin D deficiency after cancer immunotherapy. Sunlight is a great source of natural vitamin D, while food sources include tuna, egg yolks and fortified dairy products.
Cancer Immunotherapy: A Comprehensive Form of Treatment
Our individually developed, non-toxic cancer treatment programs include a nutritional component to correct imbalances and reduce metabolic stress. Contact Issels® for more information.