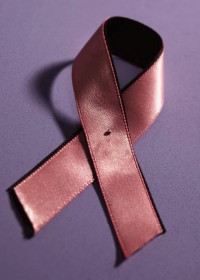 Bringing a new immuno oncology drug to market is an expensive and time-consuming proposition. A team of researchers is trying to expedite the process, using computer modeling to find a drug that treats metastasized breast cancer.
Can One Drug Fight Two Types of Cancer?
Triple negative breast cancer is the most difficult form to treat. Once the cancer metastasizes to the brain, survival time is generally shorter. Scientists at Houston Methodist analyzed thousands of current drugs in search of one that could prevent metastasis.
The team's efforts paid off when they hit on edelfosine, a drug which is FDA-approved for investigational leukemia treatment. Edelfosine has also been the subject of clinical research for primary brain tumors.
In a study to test the discovery, mice were injected with triple negative breast cancer stem cells obtained from patients. The cancer cells metastasized to the brain, but treatment with edelfosine prevented the cells from further growth.
A "Game-Changer" in Immuno Oncology
Dr. Stephen T. Wong, one of the study's authors, referred to the concept of repurposing drug compounds to prevent metastatic brain cancer as a "game-changer." In past research, Wong and his co-workers have discovered other drugs that are being repurposed in clinical trials.
The study's co-author, Dr. Hong Zhao, said they hope to move edelfosine to a phase II clinical study within the next few years. In addition, scientists want to investigate use of the compound on other forms of cancer.
Issels®: Successful Treatment of Therapy-Resistant Cancer
Issels® has long been ahead of the curve with non-toxic, individually created immuno oncology treatment programs. Contact us for more information.