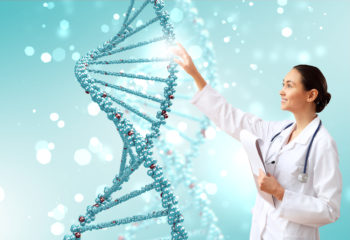 Scientists have embraced immuno oncology research as an avenue for more effective cancer treatments. Unfortunately, the field took a temporary hit recently when Incyte pulled the plug on its latest immunotherapy drug trial.
Arming the Body's Immune System
Incyte had high hopes for epacadostat, which works as an IDO inhibitor. IDO is an enzyme found in the body that prevents T cells in the immune system from attacking cancer cells.
In the trial, epacadostat was paired with Keytruda, a phenomenally successful immunotherapy drug from Merck. Keytruda is a checkpoint inhibitor that helps T cells recognize cancer cells, which often evade detection.
It was hoped that epacadostat would boost the effectiveness of Keytruda when taken alone. But not only did epacadostat fail to stop the progression of cancer, it had no positive effect on overall survival rates.
Is There Still Hope for Epacadostat?
While the original trial failed against melanoma, Incyte is hoping to conduct further tests with epacadostat in treating other forms of cancer. As explained by Dr. Jason Luke, an oncologist at the University of Chicago, the patient sample may have been too broad.
According to Dr. Luke, immunotherapy benefits patients with T cell-inflamed tumors. The key is to test epacadostat on patients who have a natural immune response, which can be determined via RNA-based sequencing.
Yale University oncologist Dr. Roy Herbst says the setback will not affect the enthusiasm for immunotherapy. He emphasizes that these cancer treatments are not a one-size-fits-all solution.
Personalized Immuno Oncology Programs at Issels®
Our non-toxic immunotherapy programs have always been tailored individually to address each patient's specific needs. Contact us for more information.