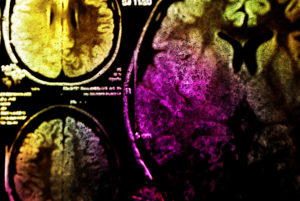 When it comes to your health, a virus is generally something to be avoided. In a surprising discovery, a virus that normally causes paralysis may hold promise as an immunotherapy for cancer treatment.
Can a Virus Actually Fight a Tumor?
Glioblastoma is the most common and most deadly form of brain cancer affecting adults. It gained a measure of public awareness after former Sen. Edward Kennedy and Beau Biden, son of former Vice President Joe Biden, succumbed to the disease. One year ago Sen. John McCain, already a cancer survivor, was diagnosed with glioblastoma.
Poliovirus, which causes the paralyzing disease that shares its name, infects cells in the nervous system. Based on this feature, a team of Duke University scientists decided to test a genetically modified version on patients with treatment-resistant glioblastoma.
Poliovirus and the Immune System: A Two-Pronged Attack
The researchers neutralized the virus by replacing the specific gene that causes polio with one from rhinovirus, which generally causes head colds. Once infused directly into the tumors, the newly formed virus was able to infect and kill cancer cells as well as stimulate the immune system to attack the cells.
According to team member Dr. Darell Bigner, the group's 21 percent survival rate after three years is more than five times that of a previously treated comparison group. The researchers are planning to conduct studies combining the modified poliovirus with other immunotherapy for cancer drugs in hopes of improving the results.
Treatment for Advanced and Therapy-Resistant Cancers
Our Issels® immunotherapy for cancer programs have helped a number of patients when other treatments have failed. Contact us for more information.