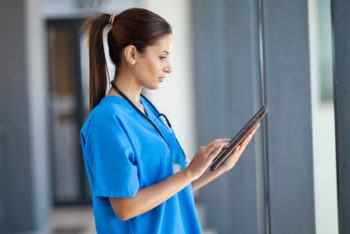 Scientists are constantly searching for methods of cancer treatment that will kill tumor cells without affecting healthy tissue, thereby avoiding common side effects. A research team recently found that bubbles may be a surprising vehicle for starving tumors and delivering anti-cancer drugs.
"Starving" Cancer Cells
Tumor cells rely on a steady blood supply to furnish oxygen and nutrients required to multiply and spread to other parts of the body. In its absence, tumors use a process called angiogenesis to create new blood vessels.
Scientists had previously created a class of drugs known as angiogenesis inhibitors, which effectively halt blood vessel development. Embolization is an alternate method that incorporates drugs or nano-sized beads to block blood vessels.
A Non-Surgical Option to Defeat Cancer?
Gas embolization is a variation in which bubbles are used to create a blockage. Prof. Yi Feng and a team of scientists at Xi'an Jiaotong University in China conducted a study using blood vessel-rich intestinal tissue from rats.
In the first step, droplets of dodecafluoropentane, a fluorocarbon often used for conversion to gas microbubbles, were injected into the blood vessels. An ultrasound was then applied in a technique known as acoustic droplet vaporization (ADV).
As a result, the droplets formed bubbles that congregated in an area, with some of them uniting to create larger bubbles, effectively blocking the blood vessels. The team is hopeful that gas embolotherapy may eventually be used as a "double punch" attack on cancer.
Immunotherapy: Individually Created Cancer Treatment
For years, Issels® has helped patients with our non-toxic cancer treatment programs that boost the body's own immune system. Visit our website for more information.