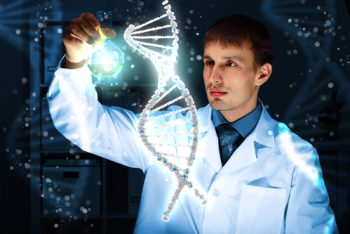 The more precise diagnostic methods are, the more effective immunotherapy for cancer can be. In a case of "opposites attract," scientists recently took a giant step toward improved diagnostics with the principles of magnetism.
Putting a "Charge" in Cancer Cells
Liquid biopsy is a cancer screening technique in which blood is drawn from a patient and tested for circulating tumor cells, or CTCs. Unfortunately, CTCs are so few and far between that the blood sample may be completely free of them, resulting in a false diagnosis.
In a study published in Nature Biomedical Engineering, a team of researchers at Stanford University School of Medicine tested a group of pigs with CTCs in their bloodstream.
– The CTCs were first tagged with a nanoparticle containing magnetic properties.
– In the next step, a small wire was inserted near the pig's ear in a vein that is comparable to the ones in a human arm.
– As the tagged tumor cells drifted by, the magnetic pull caused them to stick to the wire, which was then removed from the vein.
What's Next?
Not only did the magnetic method detect 10 to 80 times more CTCs than a typical liquid biopsy, it found 500 to 5,000 more tumor cells than an earlier wire-based model. Dr. Sanjiv Sam Gambhir of Stanford expressed hope that the wire device could have applications for cancer treatment as well as diagnosis.
Thorough and Non-Invasive Diagnostic Procedures at Issels®
Our extensive diagnostic procedures let us create a personalized immunotherapy for cancer program that incorporates a number of complementary methods to treat the tumor along with its environment. Contact us for more information.