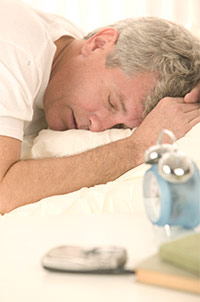 In 2017, the Food and Drug Administration (FDA) approved two new forms of cancer immunotherapy for use with certain types of blood cancer. While these treatments show great promise, scientists are also working to control their potential side effects.
Cancer Immunotherapy and CAR T-cells
Kymriah from Novartis is designed to treat a form of leukemia known as ALL, which is the most common cancer that affects children. The other new treatment, Kite Pharma's Yescarta, is for non-Hodgkin's lymphoma.
Both treatments incorporate CAR T-cell therapy, which uses the power of the body's immune system. Specialized white blood cells known as T-cells are removed from a patient's body and engineered to include a receptor designed to identify and attack cancer cells. The "new" cells are replicated and reintroduced to the patient's system.
Dealing with Side Effects
Kymriah and Yescarta are one-time-only procedures that don't have the common side effects normally associated with chemotherapy and radiation. But scientists have discovered that the treatments have some potential side effects of their own.
CAR T-cell therapy essentially supercharges the immune system, which can result in cytokine-release syndrome. The cells under attack release proteins called cytokines, setting off a massive inflammatory response including extreme fevers and seriously low blood pressure.
Fortunately, the side effects can be managed in a hospital or clinical setting. Researchers are seeking a way to make the therapies useable in a variety of settings.
State-of-the-Art Cancer Immunotherapy from Issels®
Our non-toxic, personalized cancer immunotherapy programs have helped numbers of patients achieve and maintain long-term remission. Contact us to learn more about Issels® and our record of successful cancer treatment.