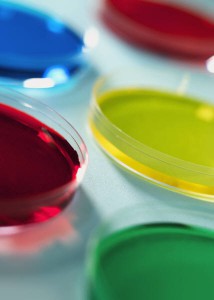 Early detection improves the chances of successful cancer treatment, so recent news of a "liquid biopsy" has encouraged the medical community. Unfortunately, the test is showing unacceptable levels of accuracy, leaving the procedure a long way from any real-world applications.
Controlled vs. Real World Conditions
CancerSEEK uses a blood sample for a battery of tests to measure tumor biomarkers and identify cancer-associated DNA mutations. During clinical studies, researchers obtained some promising results.
By the team's own admission, the conditions were optimized to facilitate detection of cancer. Even so, most of the cancers detected were late-stage while the goal of screening was to find cancer in the early stages.
Accuracy problems in less-controlled environments became more clear in a 2017 study involving 40 prostate cancer patients who underwent liquid biopsies to fine-tune their therapy programs. Each sample was sent to two different labs with similar technology, but the results differed for more than half of the patients.
Are Liquid Biopsies the Answer?
Researchers are also questioning the full value of a positive result. While the test may detect the presence of cancer, it gives no clues as to the location of the tumor, unlike traditional screenings such as mammograms and CT scans.
Scientists will no doubt continue to study the science behind liquid biopsies, as detection of circulating tumor DNA can have other applications. The question remains whether liquid biopsies have a viable future as useful cancer screening.
Personalized Cancer Treatment at Issels®
We use a variety of specialized non-invasive standard and genomic diagnostic tests to create the cancer treatment that's right for you. Contact us for more information.