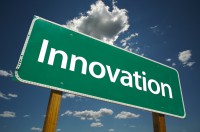 Every year, over one million Americans are diagnosed with cancer. Of those diagnosed, studies suggest 60 percent turn to alternative cancer therapy in conjunction with or in lieu of conventional treatment, discovering a large number of these alternative facilities are located outside of the country, such as Mexico.
Why not the U.S.?
In the past, many clinics outside the U.S. were not taken very seriously, however those times have drastically changed. Because conventional forms of cancer care such as surgery, chemo and radiation are the only forms of therapy covered by the U.S. healthcare system and insurance companies, many doctors choose to practice in Mexico in order to offer a broader array of treatments from around the world – and at a more affordable price. Over 500,000 estimated cancer patients leave the U.S. for treatment annually seeking these highly successful treatments.
Why seek alternative treatment?
Integrative approaches to cancer treatment provide individualized regimens tailored specifically for each individual. They focus on healing the entire body, with the added benefits of fewer side effects and improved quality of life when combined with conventional therapies such as chemotherapy and radiation. Natural cancer therapies are also sought, offering hope, when conventional treatments fail.
How accepted are the alternatives?
For over a decade, complementary and alternative cancer treatments have been gaining acceptance, resulting in the creation of such organizations as the National Cancer Institute's Office of Cancer Complementary and Alternative Medicine (CAM). In fact, Cancer.gov, the National Cancer Institute's website, acknowledges the evaluation of certain CAM therapies and their capability to help patients feel better and recover faster.
Looking for a safer, more effective cancer treatment option? Contact Issels today.