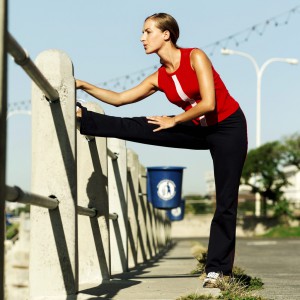 Going through cancer treatment can certainly feel like a workout. Afterwards, physical activity might be the last thing on your mind. However, starting an exercise program can be beneficial to both your physical and mental health.
Studies have demonstrated that increased physical activity can help prevent a recurrence of cancer while extending the life span of cancer survivors. Exercise can also boost your mental and emotional outlook, which is vital for maintaining quality of life. It helps promote production of serotonin and endorphins, chemicals that work in your brain to elevate mood and reduce pain.
Here are some tips to help you successfully incorporate regular exercise into your lifestyle.
Don't overdo it, especially if exercise wasn't a part of your pre-diagnosis routine. Start off with small, achievable goals. Your success at each step provides motivation to move up to the next level.
Find an activity you enjoy. Don't feel obligated to use a particular form or style just because it works for others. Do you find treadmills boring? Try swimming or walking outdoors. You'll be more likely to stick with it if you're having fun.
Exercise doesn't have to be formal to pay dividends. Look for little things you can do such as taking the stairs instead of the elevator.
Don't feel guilty when you're too fatigued for activity. Listen to your body and get some rest. Start up again once you're feeling better.
Exercise is a healthy complement to the holistic cancer therapy offered at Issels alternative cancer treatment centers. Our integrative immunology approach focuses on a personalized program treating both mind and body. Please contact us to learn more.