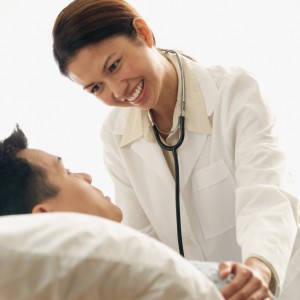 Cancer changes your perspective. It changes what is important and how you choose to spend your time. Whether you've just been diagnosed, are undergoing cancer treatment or count yourself among the growing legion of cancer survivors, cancer is a life-changing event. People with cancer or any debilitating disease realize that what is important is not how long you live, but how you spend your life.
It's a lesson actor Michael J. Fox learned early in his adult life. Diagnosed with early-onset Parkinson's disease when he was only 30, Michael has beaten the odds. His 20-year struggle with Parkinson's hasn't been easy for him or his family; but his ability to maintain his emotional equilibrium is nothing short of miraculous.
In a recent interview with AARP Magazine, Michael said it took time and family support to accept his fate and move beyond it; but his positive attitude has allowed Michael to become a tireless crusader for Parkinson's and continue acting. Michael's uplifting journey offers inspiration for cancer sufferers and others with debilitating diseases. He told AARP that he has been guided by the following thought:
"My happiness grows in direct proportion [to] my acceptance and in inverse proportion to my expectations. That's the key for me. If I can accept the truth of 'This is what I'm facing — not what can I expect but what I am experiencing now' — then I have all this freedom to do other things."
This fall Michael will use that freedom to star in a new NBC comedy series. HIs message is clear: Set yourself free and live for today.