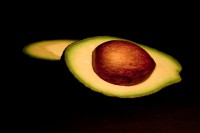 Making a small dietary change could protect men against fatal prostate cancer:
Substitute healthy vegetable fats — such as olive and canola oils, nuts, seeds and avocados — for animal fats and carbohydrates.
By increasing their consumption of healthy fats, a recent U.S. study found that men could decrease their risk of dying from prostate cancer by nearly a third! For 8 years, researchers at the University of California-San Francisco tracked the fat consumption of nearly 4,600 men with non-metastatic prostate cancer. The results:
"Men who replaced 10% of their total daily calories from carbohydrates with healthy vegetable fats had a 29% lower risk of developing lethal prostate cancer." 
The nutritional benefit of including healthy fats in your diet is not new news. High levels of monounsaturated fats found in olive oil, avocados and nuts contain important antioxidants and fat-soluble vitamins that strengthen the immune system, helping it fight cancer. But the discovery that increasing consumption of healthy fats could significantly decrease the potential fatality of prostate cancer is a ground-breaking revelation.
Researchers found that a little goes a long way. A single daily serving of olive or canola oil (1 tablespoon) decreased the risk of dying from prostate cancer by 29%; a single serving of nuts (1 ounce), by 18%. While more research is required, study leader Erin Richman of UCSF believes the findings "support counseling men with prostate cancer to follow a heart-healthy diet in which carbohydrate calories are replaced with unsaturated oils and nuts."
Nutritional counseling is just one aspect of Issels' integrative immunotherapy treatment for prostate cancer. Visit our website to find out more.