"We're asking surgeons to buy a device that takes away profit margins and their next case but makes life and recovery easier for the patient. Why, in Israel and Europe, where no one is rewarded monetarily for second surgeries, do they embrace this tool?"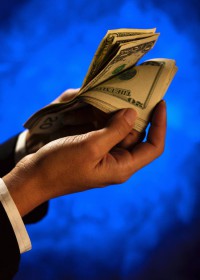 That's the telling question Newport Beach, California cancer surgeon Dr. Alice Police asked the Orange County Register while discussing the reluctance of U.S. hospitals and cancer surgeons to use a game-changing new breast cancer surgery tool that dramatically reduces the need for repeat surgeries.
Using the new MarginProbe System, surgeons can test removed tissue in the operating room to determine whether all cancer cells have been excised and, if necessary, remove additional tissue during a single surgery, negating the need for subsequent surgeries. While the cost of using the device is high, FDA approval means costs are covered by Medicare and most major health insurers. So why have only 4 U.S. hospitals purchased the MarginProbe System in the 8 months since FDA approval?
Dr. Michael J. Stamos of the University of California-Irvine Medical Center said UCI purchased the device "to improve patient care." While admitting that the hospital loses money when repeat surgeries are not needed, he told the Register, "You have to look beyond the current economics and more at favorable outcomes."
Concern that profit margins may be affecting hospitals' and surgeons' reluctance to adopt this new cancer treatment tool calls into question broader treatment recommendations made by practitioners of traditional Western medicine. Do profit margins play a role in their failure to offer cancer patients effective alternative cancer treatments from which they will not profit?