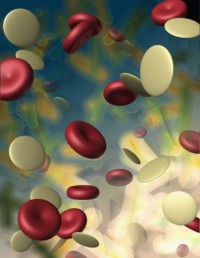 Surgery, chemotherapy and radiation – for decades, these three treatments have represented the standard in cancer management, despite the risky side effects of each one.
Today, however, an alternative method to treat cancer is gaining attention from researchers, doctors and allied professionals. Cancer immunotherapies, including vaccines, is a therapy model based on a non-toxic approach that uses antibodies to stimulate the body's own immune system to fight off malignant cells before they can form into dangerous tumors, reducing the rate of recurrence and increasing remission.
"The primary advantages of active immunotherapy are its relative lack of side effects, its specificity against target tumor cells and the generation a long-lasting memory response against tumor-specific antigens," notes the National Institutes of Health.
Such personalized approaches have already made headlines in their survival-rate effectiveness in the treatment of some ovarian and prostate cancers.
Bringing personalized immunotherapy into the mainstream as an alternative or complementary cancer treatment has been the mission of many treatment centers. In recognition of the advancements made in this form of therapy, June has been declared "Cancer Immunotherapy Awareness Month" by the nonprofit Cancer Research Institute. "For 60 years, CRI has remained steadfast in its dedication to realizing immunotherapy's potential to treat and cure cancer," said Jill O'Donnell-Tormey, Ph.D., chief executive officer and director of scientific affairs at the Cancer Research Institute. "Because of this work, today safe and powerful new immune-based treatment options are finally available, and we are dedicated to increasing awareness and support to bring them to more patients sooner."
Issels Integrative Cancer Treatment Centers specialize in targeted immunotherapy of cancer. We invite you to visit our website to find out more about how these cutting edge new therapies may be able to help you.