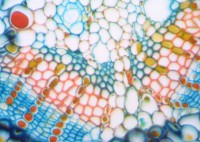 As noted in our previous post, immunotherapy is redefining cancer treatment and providing answers to questions that have long puzzled cancer researchers. Of critical importance has been finding a way to pierce the shield that cancer cells use to hide from the body's immune system attackers. In what is being heralded as a new era in cancer treatment, researchers are finding in personalized immunotherapy the key to unleashing the immune system's super powers and smashing through cancer's shields.
In studying the cancer genome, scientists have discovered that some cancer cells are able to thwart immune response by co-opting for their own use the molecular mechanisms that govern cell communication and turn on and off certain cell functions. In effect, these cancer cells seem able to disguise their biological signature in such a way that immune system defenders no longer identify them as invaders. However, by augmenting the natural power of the body's immune system, immunotherapy is proving to be highly effective in unmasking these disguises and allowing immune system defenders to penetrate cancer's shields and attack.
Top U.S. cancer researchers described the results being achieved with immunotherapy as "amazing," "a game-changer" and "a watershed moment," in interviews with the New York Times. According to the Times, "This period will be viewed as an inflection point, a moment in medical history when everything changed."
A pioneer in the field of immunotherapy Dr. Josef Issels opened his first alternative cancer treatment center in Germany more than 60 years ago. We were among the first to demonstrate the success of immunotherapy in achieving long-term remissions of advanced and treatment-resistant cancers.