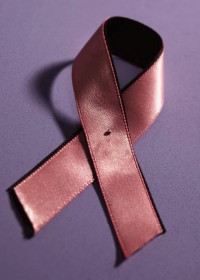 From pink yogurt lids to blushing tow trucks to pink shoes on the NFL gridiron,  pink has become October's most fashionable color in recognition of National Breast Cancer Awareness Month. More than 2.8 million American women are undergoing or have completed breast cancer treatment.
One in eight U.S. women will develop invasive breast cancer. According to BreastCancer.org, nearly 300,000 women are expected to be diagnosed with breast cancer this year: 232,340 with invasive breast cancer and 64,640 with non-invasive breast cancer. For nearly 40,000 women that diagnosis will prove fatal.
Men are also at risk of developing breast cancer, but their risk is far lower than it is for women. BreastCancer.org estimates a man's lifetime risk of breast cancer at 1 in 1,000. An estimated 2,240 men are expected to be diagnosed with invasive breast cancer this year.
After skin cancer, breast cancer is the most commonly diagnosed form of cancer in women, accounting for nearly 30% of all female cancers. Breast cancer is also one of the top two cancer killers among women. Only lung cancer is more fatal.
Despite those grim figures, breast cancer rates have been slowly decreasing since 2000. Greater public awareness, better cancer screening methods, reduced use of hormone replacement therapy and advanced cancer treatment options appear to be contributing factors in reducing both the risk and fatality of breast cancer.
Despite heavy publicity about the increased risk of breast cancer among women who carry BRCA gene mutations or have a family history of breast cancer, "about 85% of breast cancers occur in women who have no family history of breast cancer," notes BreastCancer.org.