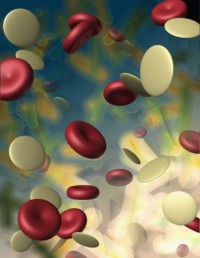 "Come. Especially if you're still in the early stages [and] you want to know what to do when you first get diagnosed. Try this out first, you know. It's an amazing option. If you're willing to do the work and just listen to what they have to say, I think anyone will see results." — Nicole Tupper, Issels Integrated Immunotherapy patient.
That's the advice Nicole Tupper of Los Angeles offers other cancer patients after her successful experience at the Issels Integrative Medical Center in Santa Barbara, California. The young actress came to Issels after chemotherapy and radiation failed to successfully address the return of adenocarcinoma of the appendix. As Nicole notes in her video testimony, within 5 months of beginning her Issels treatment Nicole saw a 12 cm tumor "basically disappear" and she has realized a greater than 50% reduction in the number of tumors in her abdomen.
"It would be so nice if I had come here first," Nicole said, "and that way I would be making the progress I am making but without having to get over the side effects of other things that I had done that were more detrimental to my system." (Click here to listen to Issels Treatment Reviews in patients' own words.)
After extensive surgery to remove a grapefruit size mass on her left ovary, Nicole was diagnosed with stage IV of a rare form of appendix cancer in  2009 and received chemotherapy. When the cancer returned in February 2012, she tried radiation. Nicole came to Issels with her abdomen full of tumors "as a last resort," but it has proven to be a life-saving decision.
Watch her video story at YouTube.com or by clicking the video below.