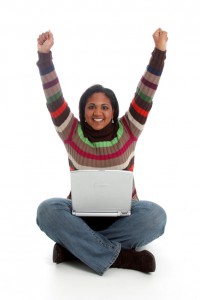 Everyday, doctors and scientists uncover exciting breakthroughs and hopeful insights for improved cancer treatment. Here's a look at some of the latest highlights of cancer news:
Integrative Methods Becoming Mainstream
Patients with advanced forms of cancer and those struggling with the side effects of traditional medicine treatments increasingly turn to integrative methods. CURE Magazine recently profiled the cases of patients who have received Eastern-style therapy and other complementary methods, pointing out the difference between unproven medical care and accepted forms of holistic cancer treatment.
Vitamin D Holds Promise for Skin Cancer
Research from the University of Connecticut suggests that vitamin D may hold the key to creating new drugs for skin cancer treatment.
Making Medicine from Bee Venom
Scientists separating the components of honeybee toxins believe that the proteins and peptides present in bee venom may be able to treat breast cancer cells.
Sigmoidoscopy Effective for Colon Cancer Screenings
The flexible sigmoidoscope, a shorter and thinner alternative to the colonoscope, has been found effective as a colorectal cancer screening tool by researchers in Norway. The device, which is thinner and shorter than the colonoscope, can help doctors detect polyps and remove them immediately with an instrument inside the scope.
Getting Creative with Fundraising
While the "ice bucket challenge" has brought the spotlight on ALS, many people have started getting creative with ways to raise money for cancer research. The Canadian Cancer Society's "Fearless Challenge" has participants accepting dares and facing fears in exchange for contributions—one person promises to cover his body with tarantulas for $5,000 in donations, for example.
Do you have questions about something you've heard in the news? Get in touch with Issels to discuss the latest knowledge on cancer treatments available.