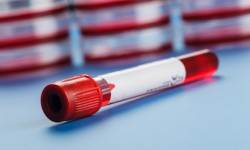 Recently you may have seen some promising cancer research in the news concerning treatment for blood cancer drug resistance. Scientists at the University of Southampton have developed a drug that has the potential to reverse this resistance. Preliminary testing has shown great promise and may potentially be used for patients that have certain types of leukemia and lymphoma. These drugs are made from chemically engineered immune proteins that are considered to be antibodies. As these antibodies stick to the proteins on cancer cells, the immune system is directed to kill the cancer cells.
The reason these new drugs are working for people who have experienced resistance is that many of these drugs can be developed to prevent cancer cells from being able to hide from the immune cells, according to a study published in the Cancer Cell journal. This research was done by scientists located at the University of Southampton as well as professionals at BioInvent International. These studies were funded by the Leukemia and Lymphoma Research Foundation in the UK.
A new antibody that is called BI-1206, has also been discovered and it can prevent tolerance by binding to a certain molecule that is called FcyRIIB; this allows for cancer cells to be destroyed. A six year plan is being put into place by a team of professors and scientists in Southampton and Sweden to build on this exciting research. With more information and newly developed treatment options, blood cancer drug resistance may see great changes in the near future.
At Issels we want to help you stay abreast of cancer research news. For more breaking news please subscribe to our weekly newsletter.