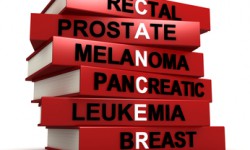 For decades, the cure for cancer has been the holy grail of medical research. While there have been significant advances in treatment, an actual cure remains elusive. Thanks to its innovative approach, integrative immunotherapy has emerged as the closest thing to a cure for cancer.
What's the difference between immunotherapy and conventional treatments?
Traditional chemotherapy can be effective, but it kills healthy cells along with cancer cells, leaving the door open for the disease to return. Immunotherapy is unique in that it trains the body's own immune system to recognize and fight cancer cells, much as they do with a common cold.
James Larkin is a consultant at London's Royal Marsden, the leading cancer hospital in the world. He explains that cancer can become resistant to conventional drugs, while immunotherapy works from the inside to boost the body's natural resources. The idea is that the immune system is "programmed" to change in response to a tumor's evolution.
A real-life success
Sandra Sayce is a living example of the benefits of integrative immunotherapy. The 52-year-old was originally treated for melanoma in 2001, when lesions were discovered on her lower leg. After the disease returned in 2005 and was diagnosed as stage four, she participated in a trial for an immunotherapy drug called ipilimumab. With no further treatment, the tumors disappeared and she has been cancer-free for nearly 10 years.
Issels® has long been at the forefront of the movement toward integrative immunotherapy. Our programs are individually designed to meet each patient's specific needs. Visit our website for testimonials from the many people who have been successfully treated with our non-toxic protocols.