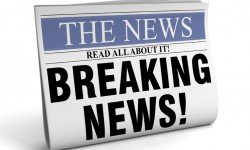 While researchers continue to make progress with improvements in cancer treatments, it's often financially prohibitive for patients to make use of them. This past January, Tennessee took a step toward joining 40 other states and the District of Columbia in making it easier for patients to get the most appropriate treatment available.
Senator Bill Ketron and Representative William Lamberth jointly introduced the Cancer Treatment Fairness Act in the state Senate and House. If passed, the legislation would equalize costs between traditional and newer cancer treatments.
The changing form of cancer treatments
Traditional treatments, which are usually administered via IV or injection, generally fall under regular health care benefits. As a result, patients are charged nominal co-pay or nothing at all.
Newer treatments, such as gene-targeted therapies, block the growth and spread of cancerous cells by interfering with specific molecules needed for tumor growth and progression. They also have the benefit of fewer side effects. Since they come in pill form, they are placed under a health care plan's pharmacy coverage. The high out-of-pocket costs can force patients to discontinue treatment, even if it's effective.
Why the Fairness Act is needed now
Access to oral medications will become even more important, as more than 25 percent of treatments in the works are in pill form. In addition to lower health care costs, oral cancer treatments have been shown to have a positive effect on patients' quality of life.
Issels® has long been a leader in the use of integrative immunotherapy treatments to stimulate the body's natural immune response. Contact us for more information about our special testing methods and innovative personalized therapies.