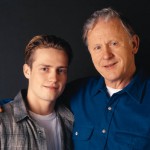 This July, you may see people sporting a yellow ribbon for Bladder Cancer Awareness Month. What do you know about the risks for this type of cancer that accounts for five percent of all new diagnoses in the United States each year?
Demographic Factors
Bladder cancer is the fourth most common type of cancer in men. According to projections by the American Cancer Society, in 2016 new diagnoses of bladder cancer in men will outnumber women three to one.
Approximately 90 percent of bladder cancer occurs in people over the age of 55.
Caucasians are twice as likely as African-Americans and Hispanics to develop bladder cancer. Occurrences are also lower in Asian-Americans and American Indians.
Lifestyle Factors
Smoking is the most serious risk factor, tripling your chances of developing bladder cancer. In addition, roughly half of all bladder cancer cases with both men and women are caused by smoking.
The diabetes medicine Actos, along with certain dietary supplements, has been linked to an increased risk of bladder cancer.
Medical Factors
Previous chemotherapy or radiation treatment can increase your risk of developing bladder cancer.
While direct cause-and-effect of bladder cancer has not yet been established, a link has been found with chronic urinary tract infections or bladder and kidney stones.
Issels® Offers Non-Toxic Immunotherapy for Bladder Cancer
Patients at Issels® have been successfully treated with immunotherapy for bladder cancer as well as other common forms such as lung cancer, breast cancer and melanoma. Contact us to learn more about our cancer vaccines and other personalized, integrative treatment programs.