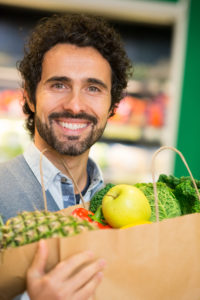 Choosing a cancer treatment program can be the most important decision you'll ever face. What makes the Issels® immunotherapy for cancer approach so different from traditional forms of cancer treatment?
Issels® Treatment Programs Are Individually Developed
Regardless of the type of cancer, each patient's experience is unique. Our treatment programs are personally tailored to address a patient's specific needs.
Issels® Therapies Are Created from a Patient's Own Immune Cells
Issels® immunotherapy protocols boost your body's immune response to use the power of your own natural defense mechanisms.
Issels® Immunotherapy Has No Adverse Side Effects
Immunotherapy is non-toxic and has less risk of side effects than traditional cancer treatments such as chemotherapy and radiation. Our immunotherapy programs should also be distinguished from pharmaceutically-developed immunotherapy drugs, which can trigger serious negative reactions.
Issels® Immunotherapy Programs Are Comprehensive
Focusing cancer treatment on one form can limit its impact on the disease. Our immunotherapy programs integrate a number of complementary elements that work together for greater effectiveness.
Issels® Treatment Programs Focus on Cancer and Its Environment
Destroying cancer cells is only part of the process. Our immunotherapy for cancer is also directed at altering the internal environment that promotes tumor growth.
Issels® Immunotherapy Is Not a Trial
Patients who participate in clinical trials may end up receiving a placebo. Our cancer vaccines and gene-targeted therapies have stood the test of time.
Experience the Issels® Difference
Want to learn more? Visit our website to read and hear testimonials from patients who have achieved years and decades of recurrence-free remission thanks to our Issels® immunotherapy for cancer programs.