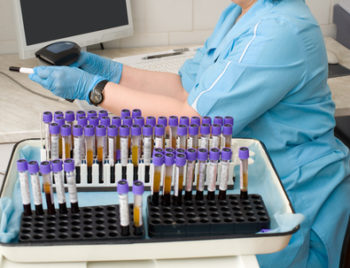 At Issels®, our immunotherapy for cancer treatments are often used with patients whose tumors have spread to other parts of the body. Over the last few years, an international research team has made significant progress in developing a drug that limits the movement of cancer cells.
Stopping the Spread of Cancer Cells
Metastasis is the term for the ability of cancer cells to move throughout the body and establish tumors in locations away from the primary site. Once a tumor metastasizes, it presents a greater challenge for successful treatment.
While cancer research primarily focuses on treating tumors directly, a multinational team of scientists decided to investigate possible methods of interfering with cancer cells' motility. If migration could be contained, it would help prevent tumors from entering later, hard-to-treat stages.
KBU2046: Putting the Brakes on Metastasis
In 2011, the team identified a drug called KBU2046 that binds to heat-shock proteins found in all cells, preventing cell movement. Original testing was done on human cell models of breast, prostate, lung and colon cancer in vitro.
The team's most recent study, published in June, extended testing to mouse models. Scientists were able to confirm that KBU2046 targeted cancer cells only, sparing healthy tissue, and further refinements eliminated any side effects.
The researchers believe that the positive results justify their unorthodox approach. Next step on their agenda is obtaining funds to conduct further studies in preparation for clinical trials.
Integrative Immunotherapy Treatments for Late-Stage Cancer
Numerous patients with advanced and therapy-resistant tumors have achieved long-term remission with our personally developed immunotherapy for cancer programs. Visit our website to hear and read their first-person testimonials.