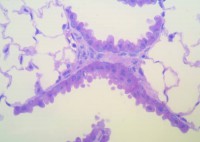 Researchers working on the Cancer Genome Atlas have identified a number of genetic mutations that commonly occur in 12 different types of cancer. The discovery supports other recent findings on the nature of cancer tumors and the importance of the tumor microenvironment. As scientists expand our knowledge of cancer tumors, there is increasing evidence that tumors are defined less by where they occur within the human body than by their own biology and the microenvironment that contributes to their growth. Issels alternative cancer treatment center is unique in using immunotherapy to treat both cancer tumors and the tumor microenvironment.
As research into the cancer genome continues, scientists expect to discover additional commonalities between tumors located in disparate areas of the body. Scientists believe an estimated 200 to 400 gene mutations could govern all cancers. Eventually, cancers may be identified by tumor type rather than body location; for example, squamous cell cancer rather than uterine cancer or breast cancer. Such a change in our approach to cancer holds promise for the development of common therapeutic strategies that could be used to treat multiple types of cancer.
The search for tumor commonalities is just beginning. A recent report published in Nature, identified genetic mutations that trigger tumor development and progression that are shared by 12 distinctly different types of cancer. For example, breast, head and neck and ovarian cancer were found to share the same cluster of mutated genes. In most cases, tumors contained just two to six genetic mutations, leading researchers to believe that only a small number of genetic abnormalities are necessary to provoke cancer development.