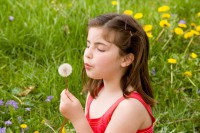 In 2003, the U.S. Institute of Medicine released a report on the special challenges faced by childhood cancer survivors after they entered their adult years. While citing a remarkable 78% improvement in survival rates since 1970, the report noted that, "More than two-thirds of childhood cancer survivors will face complications, disabilities or adverse outcomes directly related to their cancer, its treatment or both."
As we've been discussing in social media lately, childhood cancer survivors frequently face serious medical problems and chronic illnesses during their adult years that can significantly diminish their quality of life and even decrease their life expectancy. A new movement designed to call attention to the unique challenges faced by survivors of childhood and adolescent cancer is building steam. The Society of Adolescent and Young Adult Oncology (SAYAO) recently held its first annual meeting at the University of California at Irvine with the goal of building awareness and improving the quality of life for childhood cancer survivors.
Not long ago, we reported on a new St. Jude's Children's Research Hospital study that linked the use of chemotherapy to treat childhood cancers to the survivors' development of chronic, life threatening diseases during their adult years. Increasing the severity of the threat, the St. Jude's study found that 90% of the heart conditions and 55% of the lung problems that childhood cancer survivors developed went undetected until the condition had reached an advanced stage.
SAYAO is calling on the cancer community to address the long-term issues of cancer survival. Non-toxic immunotherapy treatment at an alternative cancer treatment center may offer an important avenue not only to effective initial treatment but also to improved lifelong outcomes.