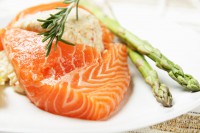 Among the many issues cancer patients must deal with on a daily basis, proper nutrition is at the top of the priority list. Whether patients are in the initial stages of cancer, advanced stages, or in remission, maintaining a balanced diet is important for many reasons including avoiding malnutrition.
Benefits of Nutrition Therapy
According to the National Cancer Institute, the list below explains the importance of proper nutrition.
A balanced diet helps deter or eliminate nutrient deficiencies in patients that can help in the healing and/or recovery process
Helps patients maintain energy levels and body strength
A proper diet helps maintain a leaner body mass and supports the immune system
Patients maintaining nutritional balance have a stronger body composition when undergoing treatments
A stronger body due to nutrition management stands a better chance of less infections
Overall, good nutrition in cancer patients and recovering patients enhances the their quality of life
Advanced Stage
Patients in the advanced stages of cancer may not be able to achieve weight gain but proper nutrition helps in other ways.
Good nutrition helps in reducing the risk of infection
Side effects from treatments may be reduced
Patients experiencing weakness may see an improvement
With reduced side effects through proper nutrition, patients may have an increased comfort level
Remission
Lessening the chances of a recurrence of the disease for those in remission or who have been cured is supported by maintaining the right diet. Proper nutrition may also help individuals avoid other illnesses including hypertension, diabetes and heart disease.
If you have questions for yourself or for a loved one about nutrition and cancer treatment, contact Issels® Integrative Oncology Centers.