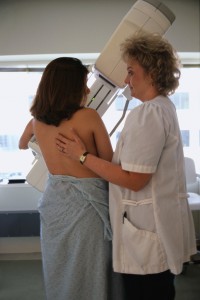 The earlier a cancer is found and properly diagnosed, the better the odds of effectively treating the disease. At Issels® Integrative Immuno-Oncology, we understand that different types of cancer behave differently and the best approach is individualized treatment protocols based on each person's diagnosis. Scientists are now using nanoparticles and cancer sniffing dogs to detect cancer.
These nanoparticles (called nanoflares) connect with cancer cells in blood, causing those same cells to glow. The nanoflares are tiny gold particles that have been coated with luminescent molecules and specifically selected DNA that correlates with the RNA of different cancer cells.
Scientist are hoping to be able to identify different types of cancer by using particular DNA and various colors of molecules.
Google is looking for ways to create pills and wearables incorporating the nanoflares that would simplify the screening process and improve the accuracy of cancer diagnosis. These devices would constantly monitor for cancer cells within the individual, according to the Wall Street Journal.
Different organizations in the United States and UK are attempting to train dogs to screen patients for cancer. Many feel this non-invasive approach could be used for pancreatic and stomach cancers that do not currently have screening methods. The British Medical Journal has already published the results of successful canine scent cancer detection for prostate cancer.
For more than 60 years, Issels® Integrative Immuno-Oncology has been successfully treating cancer with innovative immunotherapy and non-toxic treatment methods. If you or a loved one is diagnosed with cancer, you do have options. Contact us for more information.