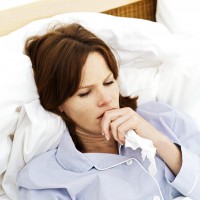 Researches at Wichita State University are delving into nanotechnology in an effort to decrease the negative side effects cancer drugs have on patients. The technology will be a huge boon to patients suffering the many side effects of cancer treatment: nausea, bowel issues, hair loss, infections, pain, anemia, and more, preventing patients' bodies from being further weakened by the treatment of the disease.
Technology 100,000 times smaller than a strand of hair
The mighty but miniscule technology has been developed to magnetically target drugs with the goal of localizing treatment effects specifically to tumor sites, thus decreasing the spread and negative effects of the drugs throughout the body.
Positive results have researchers hopeful
Targeted for patients with skin and breast cancer, "in vitro" (petri dish/test tube) studies as well as "in vivo," studies involving mice, have shown positive results. The group, including WSU professors Ramazan Asmatulu, Paul Wooley, Shang-You Yang, and several graduate students, is in the final stages of receiving a patent from the study, which will later be tried on humans.
How it works
Nanocomposite, magnetic microspheres were created which are capable of carrying protein-based chemotherapy drugs. The spheres are later incorporated with an albumin and biodegradable polymer and injected into the body. With the help of a magnetic field, the accumulation of drugs can be increased at targeted cancer sites.
Looking for cancer treatment options that help build your body without the weakening effects of traditional therapies? Issels® can help. Learn more about our individualized, comprehensive immunotherapy treatments today.