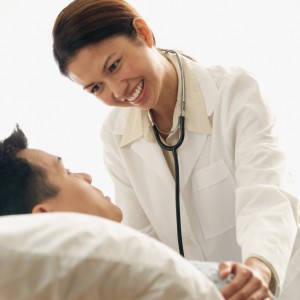 Cancer research remains in the news keeping providers, patients, friends and family members up-to-date with current information. At Issels® website, you'll find a plethora of information about cancer treatments and cancer testing.
A piece of important news was released on August 11, 2014 of interest to doctors and patients who want, or need, to test for colon cancer. According to an article published by HealthDay, the U.S. Food and Drug Administration has approved the use of an at-home colorectal cancer test based on DNA from a stool sample.
This is a giant leap forward in providing an additional option for testing besides the traditional colonoscopy or the use of fecal immunochemical testing (FIT). It was noted in a news release by director Alberto Gutierrez of the Center for Devices and Radiological Health, that the test detected more cancers meaning the test exhibits a high accuracy rating due to the testing of blood and additional testing for abnormal DNA.
Another piece of good news is the U.S. Centers for Medicare and Medicaid will be reviewing the possibility of providing coverage, nationwide, of the Cologuard test for people ages 50-85 with no symptoms of the disease and those at an average risk for getting the disease.
Having the option of a noninvasive test would support the fight against the disease as more Americans would be more inclined to use it versus having an invasive colonoscopy that should be done every 10 years starting at age 50.
For information about our many services focused on the health and well being of our patients, contact us by email, or for both patients in the U.S. and abroad, call us.