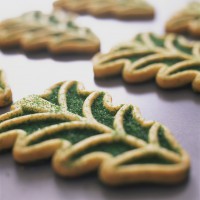 Just like there are some friends and family that you only see in person during the holidays, there are many beloved snacks, treats, and entrees that are holiday traditions. At Issels® Integrative Immuno-Oncology, we understand how a cancer diagnosis can disrupt every aspect of your life. But you can still celebrate that life and the holidays with loved ones. Keep these eating tips in mind as you enjoy the festivities.
Talk to your doctor about whether it is ok for you to drink alcohol. Complete abstinence is sometimes easier than moderation.
The same is true for many food items. Eat some healthy snacks before you leave your house to head toward a dinner or other gathering. You will find it much easier to avoid the temptation of decadent culinary creations.
Most get-togethers have a buffet. The American Cancer Society recommends you select items from the inside of the table and away from the edge. The area out of reach of small hands is less likely to have germs.
Be mindful of which items you can eat before you start filling your plate.
Take it slow and have small portions. This will prevent that lethargic feeling of being overfull.
Many holiday favorites will overwhelm a sensitive stomach. Try to avoid anything with heavy cream, gravy, or a mayonnaise base. You may have a weakened immune system and be more vulnerable to food-borne sickness. Avoid undercooked foods such as sushi, dishes with mayonnaise, and anything that may have raw eggs.
We continue to make progress in the fight against cancer. To stay informed on the latest cancer treatment breakthroughs and to get more health and nutrition tips, sign up for our e-newsletter.