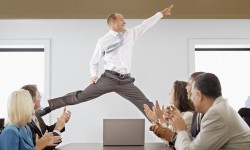 If you have been uncertain about the future of immuno-oncology, you have merely to look at the sudden increase in research studies and events related to the topic happening around the world. At Issels® Integrated Immuno-Oncology, we remain dedicated to keeping up-to-date with current advances.
This year marks the first conference ever dedicated to discussion about the future of immunotherapy as a survival option for cancer treatment. "The Inaugural International Cancer Immunotherapy Conference: Translating Science into Survival," sponsored by the Association for Cancer Immunotherapy, the American Association for Cancer Research, the European Academy of Tumor Immunology and the Cancer Research Institute, will be hosted at the Sheraton New York Times Square Hotel in New York City in the United States from September 16th to the 19th. It is being referred to as a point of reference, educational and networking meeting for everyone who is currently working in this area, including patient advocates, doctors, scientists, drug developers and regulators. According to the AACR, the conference is planned as a biennial event. The 2017 event will be hosted somewhere in Europe.
Leaders in cancer immunotherapy science and treatments will be giving over 60 talks about a wide range of topics, including biomarkers, checkpoint blockade inhibitors, combination therapies, genomic methods for identifying tumor antigens, tumor microenvironments, the microbiome, T-cell responsiveness and related therapies.
At Issels®, we are excited that immunotherapy is finally receiving the recognition it deserves as a non-toxic and personalized cancer treatment option. For more information about how this event will help improve your current treatments, or to schedule an appointment for an immunotherapy treatment plan evaluation at one of our Issels® centers, contact us today!