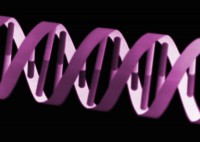 Being told you have cancer is hard to hear from your doctor. Fighting it is harder. Here at Issels®, we respect how difficult it is for you and we do anything we can to help you in your battle. Sometimes that means researching new treatments that can potentially save your life.
An article in Science Mag talks about one of these new treatments. Researchers have tested new cancer drugs that can help improve your immune system. In clinical trials of these drugs on patients with melanoma or lung cancer that were given a poor prognosis, these drugs were able to improve the prognosis in many of the participants. They were useless in patients with colon cancer with the exception of one man, who, after being treated in 2007, showed no sign of his metastatic tumors for several years.
This new drug is an antibody that blocks a receptor on the immune system's T-cells called PD-1. When tumor cells activate the PD-1 receptor, they can hide T-cells. If this "checkpoint" is blocked by a PD-1 inhibitor, the T-cells can see the tumor cells and attack them. Researchers hypothesize that melanoma and lung cancer respond so well to PD-1 inhibitors because of their multiple mutations. The mutations may alter genes, causing small stretches of abnormal proteins. The immune system tends to see these as unfamiliar proteins, or antigens. The more of these "neoantigens" there are, the greater an attack from T-cells unleashed from a PD-1 inhibitor.
For more on this new research, go to Science Mag to read the full article.
If you have questions about immunotherapy treatments we use at Issels®, come visit our website today.