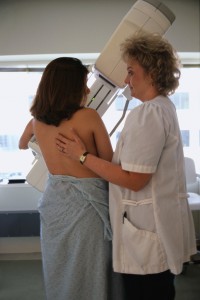 At Issels® Integrative Immuno-Oncology, we pay close attention to research about cancer trends from around the world to help us improve our precision treatment methods.
According to research results announced in April by Dr. Philip Rosenberg, Ph.D of the National Cancer Institute's Division of Cancer, Epidemiology and Genetics, Americans will see several new breast cancer trends by 2030.
Age Matters
Longer lifespans will result in more breast cancer cases:
Dr. Rosenberg predicts a more than 50 percent rise in breast cancer cases, including an estimated 11 percent increase in older women.
Women who live into their 70's and early 80's are at a higher risk of getting ER-positive in situ cancer (i.e. tumors caused by estrogen that are confined to the breasts).
ER-positive in situ cases will increase overall by an estimated 10 percent.
Hopeful News
Whether you have cancer or not, it's important to remember the following:
These predictions were based on other predictions and assumptions — for example, that mammography will remain a major detection method.
The predictions were also based on incomplete and old data, including U.S. Census Bureau data, aggregate details about 500,000 patients diagnosed with cancer in the years up through 2010 and total cancer case numbers from 2011.
If the predictions are accurate, at least one group will deal less with certain breast cancers: a 10 percent decrease in overall cases for those ages 50 to 69.
Dr. Rosenberg also predicts an 8 percent decrease in the number of ER-negative in situ and invasive cancers that are difficult to treat.
To learn more about this study, cancer trends and/or our treatment options, contact our expert and caring Issels® staff today.