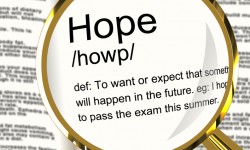 Our team at Issels® always tries to give you up-to-date cancer-related news, but one area we haven't discussed much recently is news about cancer mortality trends.
Modern Medicine Is Working
As reported in the March 2015 Journal of the National Cancer Institute's, "The Annual Report to the Nation on the Status of Cancer, 1975-2011," which was researched by cancer experts from the National Cancer Institute, the American Cancer Society, the North American Association of Central Cancer Registries and the Centers for Disease Control and Prevention:
Cancer mortality rates have dropped for over thirty years among men, women and children.
These rate declines have occurred across almost every type of cancer category with the greatest decline in deaths among lung, colorectal and prostate cancer cases.
New cancer cases among men declined across the country.
Prevention methods, early detection and treatment advances are believed to be the primary reasons for these fantastic trends.
Constant Vigilance Is Still Necessary
This news doesn't mean that we should stop trying to create new methods for preventing, detecting and treating all cancers. The authors of the report discovered that:
More cases of kidney and thyroid cancers are happening among adults.
Higher mortality rates are still happening among patients who have uterine cancer, all adults with liver cancer and men with oral and oropharyngeal cancers.
Yet, in many cases, changing these rates may only require more public intervention efforts to prevent behaviors that influence cancer growth; and greater precision medicine.
We hope that this news gives you and your loved ones hope for the future. For more information about these cancer mortality trends, or to discuss our treatment options, contact us today!