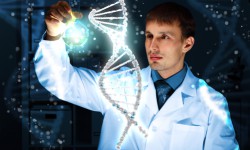 As immunotherapy for cancer continues to gain traction in the medical community, researchers around the globe are directing their efforts toward finding new treatment methods and improving existing ones. Here's a look at some of the exciting developments in immunotherapy treatments that are making news today.
Refining Monoclonal Antibodies
Monoclonal antibodies, or mAbs, are proteins that take advantage of the difference between cancer cells and normal cells. Scientists are exploring ways to make mAbs even more powerful, such as attaching them to drugs or other substances, while making them less likely to trigger an immune response. They are also working on combining mAbs for a more focused attack on tumors.
CAR T-Cells
T-cells, which are part of the immune system, have long been a major subject of immunotherapy research. Recent trials involve removing T-cells from a patient, genetically adding CARs (chimeric antigen receptors), then returning them to the patient's blood, where they can more precisely target cancer cells. This method has shown particularly promising results in cases featuring advanced forms of leukemia and lymphoma.
Tumor-Infiltrating Lymphocytes
Another approach using T-cells centers on tumor-infiltrating lymphocytes (TILs) found deep within tumors. The TILs are removed from tumor samples and treated with interleukin-2 so they multiply rapidly. Once injected back into the patient, the TILs are better equipped to fight cancer cells.
Issels®: A Pioneer in Immunotherapy Treatments
In our next post, we'll continue our look at the latest updates on research centering on immunotherapy for cancer. Contact us to learn more about how Issels® has been a leader in personalized, non-toxic immunotherapy protocols.