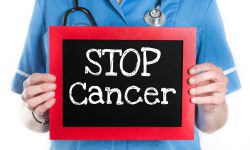 There's so much exciting news in research involving immunotherapy for cancer that we couldn't cover it all in one post! Here's a continuation of our look at new and improved ways scientists are finding to fight cancer.
Cancer Vaccines
Vaccines have long been a promising form of treatment for cancer. One roadblock limiting progress is the ability of cancer cells to fly under the radar of the immune system.
Armed with a growing body of knowledge gained through years of research, scientists are finding methods to boost the effectiveness of vaccines. For example, vaccines are sometimes given in tandem with substances called adjuvants that make the immune response more efficient.
Checkpoint Inhibitors
You may have seen advertisements for products such as nivolumab, which is referred to as an immune checkpoint inhibitor. Cancer cells often elude the immune system by "hiding" behind checkpoint proteins that prevent immune responses against normal cells. Inhibitors target the checkpoints, freeing the immune system to attack cancer cells.
Oncolytic Viruses
Viruses are normally something to avoid, but researchers have found ways to harness their ability to infect and kill cells. Specific modifications alter certain viruses, creating oncolytic viruses that direct their attacks toward cancer cells, while also alerting the immune system to take action.
Is Immunotherapy for Cancer the Answer for You?
For years, Issels® has been a leader in immunotherapy treatments such as cancer vaccines and gene-targeted therapies. Contact us for more information about our non-toxic immunotherapy programs and how they are individually tailored to meet your specific needs.