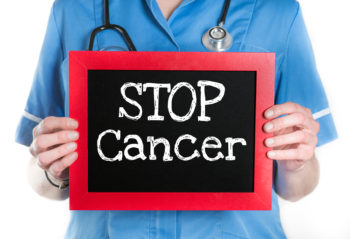 In November 2007, the Food and Drug Administration gave its first-ever approval for a drug designed as liver cancer treatment. Nearly 10 years later, the FDA has given its approval to a second drug for liver cancer that also has applications for some forms of gastrointestinal cancer.
The Search for Effective Liver Cancer Treatment
Sorafenib, brand name Nexavar®, was the original drug approved for treatment of hepatocellular carcinoma (HCC), which is the most common form of liver cancer. The drug acts as a kinase inhibitor to block enzymes responsible for cell division and reproduction.
According to Dr. Tim Greten of NCI's Center for Cancer Research, since 2007 there have been a number of phase III trials for possible liver cancer treatments. Until now, none of them have been successful.
A 10-Year Breakthrough
Regorafenib, brand name Stivarga®, is also a kinase inhibitor. During a phase III trial, 573 patients whose HCC had not responded to sorafenib were assigned to receive either regorafenib or a placebo.
The patients who received regorafenib experienced an overall three-month increase in survival over the placebo group. Percentage of patients whose tumors had at least partial shrinkage was 11 percent and four percent respectively.
Researchers are also studying the use of other immunotherapy agents against liver cancer. The current focus is on checkpoint inhibitors such as tremelimumab and nivolumab.
Issels®: The Leader in Immunotherapy for All Forms of Cancer
Our individually created immunotherapy programs have helped patients with stage IV HCC and other forms of tumors in all stages. Visit our website to find out why Issels® is ahead of the curve with integrative, non-toxic cancer treatment.