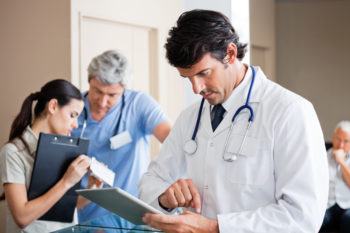 If you've been diagnosed with cancer, getting well becomes your top priority. Focus on your health with integrative immunotherapy for cancer treatment at our Issels® in-patent program in Tijuana, Mexico.
Top Quality Medical Facilities and Services
You will receive personalized attention beginning with your arrival in Tijuana, where our hospital driver provides private transport from the airport for you and your companions. You'll be taken directly to the newest and most modern facility in Mexico's largest private hospital chain.
Enjoy peace of mind knowing that the hospital meets the highest international standards in patient care as determined by the International Patient Safety Goal requirements. Modern, first-class equipment and features include:
CAT scan and MRI
Eight intensive care units and 12 operating suites
Outpatient surgical center
Emergency room and pharmacy
Restaurant and community areas
Spacious private rooms and suites
State-of-the-Art Immunotherapy for Cancer
Members of our Issels® team are experienced with both conventional cancer treatments and integrative immunotherapy protocols. Our integration of cancer vaccines into a comprehensive core program has helped a number of patients achieve long-term remission.
At Issels®, we go the extra mile to find the right solution for you, regardless of type or stage of cancer. In addition to collaborating with specialists in all medical fields, our doctors hold video conferences to discuss patients and treatments.
Issels®: Your Full-Service Resource for Comprehensive Cancer Treatment
Get the expert and compassionate cancer treatment you need and deserve. Contact us to learn more about why our Issels® in-patient program in Tijuana, Mexico is a leader in personally tailored immunotherapy for cancer programs.