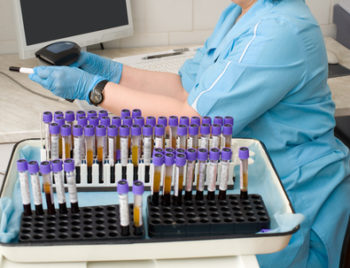 As immunotherapy for cancer moves closer to becoming a viable treatment for prostate cancer, scientists continue to seek methods of early detection. Increased use of saliva-based DNA tests prompted a research team to investigate a similar test that identifies men at high risk to develop the disease.
DNA Profiling through Saliva
Now that scientists can extract DNA from white cells called leukocytes, a simple saliva test can provide information about your genetic makeup. This method has given rise to a booming business in commercially available tests that reveal information about people's genealogical backgrounds.
This past June, a research team at the Institute of Cancer Research in London began a clinical trial of a similar test to determine risk of developing prostate cancer. The disease is currently the most frequently diagnosed form of cancer affecting European men.
When Prostate Cancer Is in the Genes
The trial comes on the heels of a study that identified 63 new genetic variations that increase the risk of prostate cancer. In addition to these variations, the saliva test includes more than 100 others already known to scientists.
On this side of the ocean, another clinical trial of the saliva test is underway at the Seattle Cancer Care Alliance. According to Dr. Heather Cheng, director of the Alliance's Prostate Cancer Genetics Clinic, a saliva test could be used in conjunction with existing PSA blood testing to obtain more accurate information.
Immunotherapy for Cancer: Personalized Solutions
Every patient's case is unique. Genetic testing is one of the tools we use to create individual immunotherapy for cancer programs that focus on specific needs. Contact us for more information.