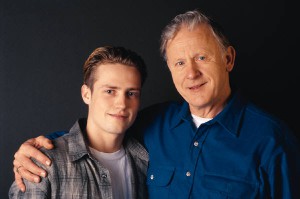 When a parent is diagnosed with cancer, moms and dads struggle with what, when and how much to tell their children. Immediately after diagnosis, parents are understandably struggling to educate themselves, cope with their own emotions and make cancer treatment decisions. Until they have had a chance to assimilate the diagnosis and all it entails, they may make not feel ready to discuss cancer with their children. Many parents feel a need to have some level of certainty about what will happen before trying to answer their children's questions.
Unfortunately, there are few certainties when it comes to cancer. Individual response to cancer treatments allows for a range of possible outcomes. While statistics allow oncologists to tell their patients what is most likely to happen, your own cancer experience many not follow the normal pattern. While the desire to wait until your know what is going to happen is understandable, with cancer it is an unachievable goal.
Trying to shield your children by failing to discuss cancer may only make them worry more. Even very young children are surprisingly attuned to the normal rhythms of family life. Cancer disrupts those rhythms and children are quick to notice. Giving children an explanation for the changes cancer brings to family life and a parent's health prevent children from imaging all kinds of horrible things or feeling guilt that they may have caused the problem.
Bringing cancer into the open allows children to express their fears and talk about their feelings. Even when there are no firm answers to their questions, being able to talk openly about what is happening in the family can be immensely reassuring to children.
You can find information about discussing cancer with your children at the American Cancer Society and Helping Children Cope.