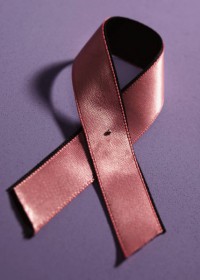 In a New York Times op-ed column, actress Angelina Jolie shocked many people by revealing that she had undergone preventive double mastectomy after learning she carries the BRCA1 gene which is known to significantly increase the risk of breast cancer and uterine cancer. Supported by husband Brad Pitt, Ms. Jolie's decision to "be proactive and to minimize the risk as much as I could" was driven in large part by her mother's long-term cancer battle and early death at the age of 56. In sharing her decision, Ms. Jolie lamented the fact that only one of her six children had the opportunity to know their grandmother before her death.
"My chances of developing breast cancer have dropped from 87% to under 5%," Ms. Jolie said. "I can tell my children that they don't need to fear they will lose me to breast cancer."
Ms. Jolie is not the first high-profile celebrity to choose preventive double mastectomy. In 2008, actress Christina Applegate had both breasts removed after surviving breast cancer to prevent its return. However, Ms. Jolie represents a growing new movement among high-risk cancer patients to act before cancer strikes.
The desire to take aggressive preventive action before receiving a cancer diagnosis has been fueled by the discovery of genetic defects — BRCA1 and BRCA2 –directly linked to a high risk of breast cancer. Coupled with the high incidence of breast cancer among women, discovery that they carry a genetic marker for breast cancer seems to stoke the natural fear cancer provokes.
Preventive surgery is one way to deal with cancer fear, but it is not the only choice.
To be continued