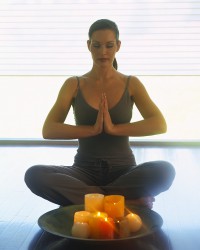 Better known today for her fitness videos and self-help books on diet and nutrition, Suzanne Somers rose to fame as ditzy blonde bombshell Chrissy on the 1977 hit sitcom Three's Company. A frightening brush with breast cancer in 2001 changed Suzanne's life.
After a lumpectomy to remove the tumor, her poor experience with radiation treatment led her to choose alternative cancer treatments over chemotherapy. Ten years after her successful recovery, Suzanne wrote Knockout: Interviews with Doctors Who Are Curing Cancer — and How to Prevent Getting It in the First Place (available on Amazon.com in paperback and Kindle).
Using her personal journey with breast cancer and her own experiences with alternative cancer treatments and alternative methods of cancer prevention as a springboard, in Knockout Suzanne puts the spotlight on innovative alternative cancer treatments and preventative measures that focus on building up the body and immune system.
In interviews with doctors who are successfully using alternative medical methods that are not yet part of Western medicine's mainstream to knockout cancer, Suzanne explores the cutting-edge science and forward-reaching medical theories that are driving innovation in cancer treatment.
Among the alternative cancer treatments reviewed in Knockout are many of those  developed and employed at Issels Cancer Treatment Centers in Santa Barbara, California and Tijuana, Mexico, including modern integrative oncology, immunotherapy, cell therapy, cancer vaccines and gene-based therapies. In fact, Suzanne notes the role of our founder, Dr. Josef Issels, in pioneering integrative immunotherapy in the fight against cancer.
In Knockout, Suzanne says, "Cancer kills and continues to kill. But there is hope, and this book offers new choices."  Issels Integrative Oncology is one of those new choices.